Commercial Online Banking
Our state-of-the-art technology allows you to bank on your schedule and in your own space, saving you time for other things that matter.
Business Online Banking
Take advantage of NPB's Business Online Banking, where you can manage all of your business accounts online. This service allows for the performance of many banking functions online at any time, using any computer with internet access - all in a fully secure environment. Easily review detailed transaction history, statements, check images, and transfers with 18 months of account history available to you online. Enjoy ease of access to many different services like direct deposit of payroll (with ACH Manager1), wire transfers to other institutions2, funds transfers between your accounts, and the ability to view and schedule internal payments3.
2Wire service requires prior approval, signed wire agreement, and use of Secure Token authentication.
3A request must be made to view or schedule an internal payment.
Benefits
The Stop payments page makes it easy to access stop payment functionality by providing single page access to new stop payment initiation and to issue stop payments.
To provide more flexibility, you can install a soft token on a mobile device to use instead of a physical token when signing in to Business Online.
Business Online now displays the bill payment feature from both the Home and the Payment & Transfers pages.
Now you can download transactions in multiple formats - Comma-separated values (.csv), Microsoft Money (.ofx), QuickBooks 2005 & newer (.qbo), and Quicken 2005 & newer (.qfx)
Manage your NPB Business Credit Card with ease and security - anytime, anywhere. Pay your credit bill online, get account information, track charges & payments, review statements, receive emails when specific activity occurs, balance transfers, and more.
Visit us at your local branch to complete the Business Online Banking enrollment process.
Download your apps today!
Search the App Store or Google Play Store for New Peoples Bank and download the NPB Mobile App!
Technical Assistance
Call 276-873-7000
Security Tokens
In addition to Business Security Tokens, for flexibility, we now offer soft tokens for installation on your mobile device instead of a physical token.
Download your Soft Token!
Mobility Business
NPB Mobility Business is the ultimate on-demand service. Bank conveniently and securely with New Peoples Bank Mobile Business Banking. Now you can manage your business finances anytime, anywhere - from your mobile device, wherever you happen to be. You decide how you'll use it!
Our Business Mobile Banking is now called "NPB Mobility Business".
Manage your accounts:
Check Business account balances
View recent transactions, including check images
Transfer funds between accounts
Deposit Checks:
Deposit Checks with Business Mobile Deposit
View deposit history
Review and Approve:
Approve transactions scheduled through NPB Mobility Business, including fund transfers, ACH transfers and wire transfers
Receive alerts when approvals are pending
With NPB Mobility Business, your information is fully secure.
NPB Mobility Business is as secure as a vault. With multifactor authentication and secure login, you'll never have to worry about the wrong people getting your information. With a secure token and PIN your account is always secure.
Mobile Deposit
This new technology allows you to conveniently deposit checks written to your business by using our NPB Mobility Business App on your smart phone. A clear picture of the front & back of the check is required as well as a valid endorsement, in order to successfully submit an electronic smart deposit.
Checks are processed in the same time frame they would be if you took them to the bank. Mobile deposits received by 6:45 pm on a business processing day will be credited to your account by the next day. This service saves money and time allowing your employees to use their time more productively. Mobile Deposit is simple to use and free up to *30 checks.
NPB Business account required
Cut off time for same day deposit is 6:45pm
Your Mobile Deposit will be available to see the same day on Business Online Banking**
Deposit checks, even when you're out of town
Apply now or see a branch representative
Start depositing your check with the NPB Business App and Mobile Deposit!
Watch Our Mobile Deposit video below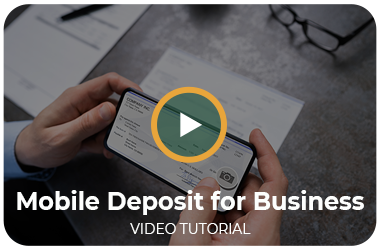 * If merchant deposits over 30 checks, there will be an additional $.99 transaction fee per item that will be billed to your NPB Business Checking account. If merchant exceeds 30 checks a month or more than 5 transactions per day, refer to RDC.
** With the exception of deposits made after the cut off time.
(NOTE: $1,000 limit per item and $1,000 limit per day. Monthly limit of $5,000.)
Register for Mobile Deposit Today!
CheckFree Online Bill Pay

Schedule automatic payments or make single payments quickly and easily on your own time.
Heightened Security
Grant authority levels to multiple users – each with their own personalized security settings and capabilities. Each user will create a secure ID and PIN that will be used along with an individual NPB issued Security Token. This prevents unauthorized users from accessing or downloading your personal information.
Here at New Peoples Bank, we strive to provide state of the art technology that will ensure that your business accounts have the most secure environment possible.
Educational Videos
Business Online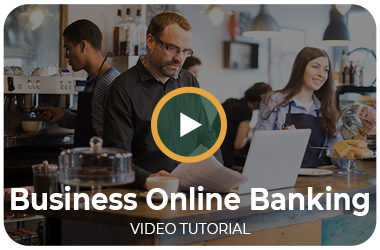 Soft Tokens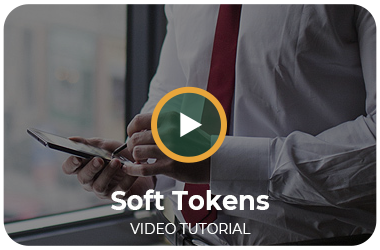 Security Tokens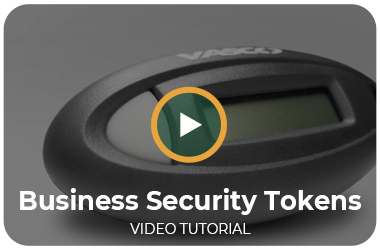 Click-Thru Demo