Savings
No matter where you are in life or what your savings goals are, we have an account that fits your needs perfectly.
Statement Savings Account
Enjoy earning interest quarterly on balances of any amount with no monthly service charge with free eStatements included. Receive complimentary deposit/withdrawal slips and take advantage of having full 24 hour access to the money in your Savings account with a VISA® Debit Card. Enjoy peace of mind by linking to your checking account to avoid overdraft fees.
Savings Round Up

Use your debit card as a way to meet your savings goals. Savings Round Up will automatically round your everyday purchases to the nearest dollar, and deposit the change into a savings account at the end of each day.



Kids Savings
Start your children on the right financial path by teaching them to "Bee A Saver." Your children can watch their money grow with premium rates* on balances up to $5,000. Even pennies add up fast when you use the free coin counters at our branch locations to add to the balance!
Are you prepared for your family's financial future?

Our Financial Services team is standing by to help you better prepare yourself and your family for the road ahead.
Money Market Deposit Account
Make the most from your investments by using this tiered rate* account, where you can earn a higher rate on higher balances. Enjoy the peace of mind knowing that funds are easily accessible by transferring funds with direct debit or direct deposit and check writing.
*Tiered rates available upon request
Health Savings Account (HSA)
Take control of your health savings and be prepared for future medical expenses with an HSA from New Peoples Bank.
This account, in addition to a health plan featuring a high deductible, allows you to take control of your health care savings. A Health Savings Account may help you pay for qualified medical expenses such as co-payments, some over-the-counter medications prescribed by a physician, and even your health insurance deductible. Your HSA balance continues to roll over from year to year, allowing you to budget your health expenses and save to cover other medical expenses if required. Contributions and interest earned are tax-free, but are subject to yearly contribution limits. An HSA is portable. It belongs to you, not your employer, although your employer may choose to contribute to your HSA.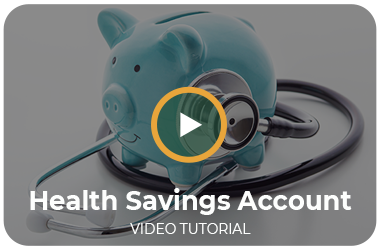 Choose from a variety of Savings Accounts and start saving with us today!
The personal touch of a community bank that is focused on serving you and the community with high-quality service and advanced technological offerings. We want to help you build the foundation of your financial future.
| Features | | | | |
| --- | --- | --- | --- | --- |
| Minimum to Open | $25 | $1 | $1,000 | $100 |
| To Qualify | | Child on the account age 0-21 to open and eligible to earn up to age 25 | | Under age 65 if enrolled in a Qualified High Deductible Health Plan |
| FDIC Insurance | Up to $250,000 | Up to $250,000 | Up to $250,000 | Up to $250,000 |
| Premium Interest Rate | | Yes, First $5,000 | Yes, earn higher rate on higher balances | |
| Minimum Balance to Earn Interest | No | No | $1,000 | No |
| Check Writing Available | No | No | Yes | Yes & VISA® Check Card |
| Monthly Service Charge | Avoid $3.00 Paper Statement Fee (per statement cycle) with eStatements | None | $5 if average daily balance is below $1,000 | None |
Mortgage Loans

Buying or refinancing your home is exciting, and at New Peoples Bank, we aim to make the experience as easy, simple, and secure as possible. With our variety of real estate loan options, we're sure you'll find one that's right for you. Our mortgage team is ready to work with prospective buyers and current homeowners.
Christmas Club Account
Be better prepared for the holiday season with a traditional Christmas holiday savings plan. Make it easy to save with automatic transfer. Enjoy the convenience and security of a direct deposit into your New Peoples Bank account when the time comes to go shopping.
Vacation Club Account
Make your dreams a reality with a Vacation Club from New Peoples Bank. Use your vacation funds whenever you want them with your Vacation Club VISA® Debit card. Enjoy earning uChoose® Rewards Points when using your VISA® Debit card and sign for purchases. Transfer funds from one of your other NPB deposit accounts weekly/biweekly or as often as you like to make saving for vacation easy. Access your account with Online Banking to keep track of your balance. A Vacation Club account allows you to keep vacation money separate from your other accounts and it's easier to track spending with a separate card. Take your vacation to the next level with exclusive benefits from GenGold® when you add these discounts and rebates for a low monthly fee!
*Accessible only by Vacation Club Card or Counter Withdrawal
Club Accounts Comparison Charts
| Product | Vacation Club | Christmas Club |
| --- | --- | --- |
| Minimum to Open | $10 | $10 |
| Vacation Club Card Required | Yes | No |
| GenGold Benefits | Optional @ Just $4.95/mo | No |
| UChoose Rewards | Yes | No |
| Club Payout Date | No Payout Date | Mid November, prior to Holiday Shopping |
Personal Checking with Benefits!

It's more than just a checking account. UChoose® Rewards with a personalized debit card. GenGold® with ID Theft Protection and many exclusive shopping benefits. Mobile and online banking access make managing your finances easy and convenient.